About
Sherryll Kraizer, Ph.D.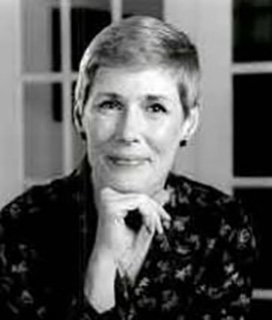 Specialization in youth at risk
Dr. Kraizer has a Ph.D. in education with a specialization in youth at risk and is an internationally recognized expert and author in the subject of child well-being including sexual abuse, physical and emotional abuse, bullying and interpersonal violence, child safety, special education and children with special needs, and Title IX.
She is the founder and director of the Coalition for Children, a not-for-profit organization working to increase child safety, prevent child abuse, bullying, and interpersonal violence.  She is the author of the Safe Child Program, the Take A Stand Program, the REACH, CHALLENGE and RECOVERY life skills programs, and other curricula used in schools, churches, recreation centers, foster care agencies and homes around the world. She is also the author of  The Safe Child Book and 10 Days to a Bully-Proof Child.
Dr. Kraizer is internationally recognized for creating models that maximize community-wide participation in prevention efforts and for her research in program effectiveness, including what methods ensure actual behavioral change associated with reduction of risk.  Her materials are translated and used in over 80 countries around the world.  She has taught and worked with schools, community, and child-serving organizations for more than thirty-five years, developing programs that provide effective, affordable life skills education.  Her work is based on the belief that families, schools and communities need to share the job of positively educating and empowering children to speak up for themselves, to respect themselves and others, and to be powerful advocates for a society that recognizes the value of every child.
Believing there is no reason to reinvent the wheel, she is currently working through the Coalition for Children to make all of her programs available free of charge, including permission to modify the programs based on cultural and language needs.  Currently, the following programs are free for use around the world:  the Take A Stand Program, the REACH, the CHALLENGE and RECOVERY  programs.
She has worked internationally, including:
20-year collaboration with Women's World Summit Foundation, Switzerland, to develop child abuse awareness; translated and published the Safe Child-Parent Handbook in 80 languages for distribution worldwide by that organization.
Consultant and Adviser to  ANPPCAN DR CONGO and E-learning Nigeria
Mongolian National University: Youth Bullying and Interpersonal Violence Community Action, an Open Society Forum project
Kids Health, The Voice of America's Children
Cayman Islands Government,
University of Edinburgh, Department of Social Policy and Social Work,
Northwest Indian Child Welfare Association, Inc.,
First Steps: The Office of Child Abuse Prevention, Department of Social Services, Sacramento, California.
Eastern Health Board, Dublin, Ireland,
Lothian Regional Council, Livingston, Scotland
The Safe Child Program and Take A Stand Program are now translated and available in Mandarin at http://safechild.sxl.cn/
She can be reached at kraizer@safechild.org