Now Free
Recovery Program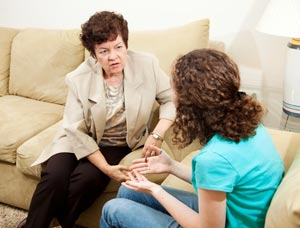 RECOVERY Program – Full Curriculum
The Recovery Program is designed to introduce specific life skills that will maximize recovery from child abuse including the prevention of further abuse and the secondary effects of child abuse. Through a unique combination of conceptual and experiential learning, the RECOVERY program assists participants in enhancing personal competency and raising self-esteem.
Victimization leaves lasting marks that are not generally addressed in therapeutic settings but which, if not addressed, can affect the quality of life for survivors of abuse. The RECOVERY Program is a group program conducted in schools, therapeutic settings, and community organizations for children, ages 6-18, and adults who have been previously victimized. Over a period of ten to twenty sessions, the RECOVERY Program (Links found below) is designed to build or rebuild essential life skills that are needed to recover fully from victimization and to minimize the probability that it will recur.
During the Program, participants in the group learn, with and from the other participants, that:
– Abuse shouldn't have happened to them
– They can actively work to prevent it in the future
– The effects the abuse has on their lives is shaped by choices they make every day
They will learn:
– To prevent future abuse
– To build a positive self-concept
– To rebuild self-esteem which is so essential to the development of an individual's full potential
Participants ages 6 through adulthood are taught effective and positive skills which can help reduce the risk of further abuse, including:
– Prevention strategies
– Effective communication
– Appropriate assertiveness
– Stress management
– Problem-solving
– Decision-making
If you copy or reprint any portions of this program, please credit appropriately.
Sherryll Kraizer, Ph.D.
Contact Dr. Kraizer
The Coalition for Children is a not-for-profit (501c(3)) organization founded by Dr. Sherryll Kraizer in 1982. The mission of the Coalition for Children is enhancing the well-being of children, families and society by providing positive, effective, multidisciplinary and culturally diverse prevention programming in collaboration with other organizations and individuals.